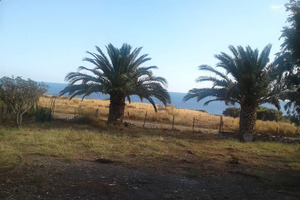 Antoni's Palm House
Krassas, Tsoutsouros
at 25.4km (SW)
Palm House is a beautiful stone-built house on the south coast of Ceete. It is built on a tree-lined plot with panoramic sea views ,ideal for comfortable accommodation for 4 people. Its distance from the sea is only 300 meters.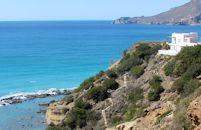 Aliori Estate Villas
Krasas, Tsoutsouros
at 25.5km (SW)
Seaside Houses located an hour drive (60kms) from Heraklion's airport at Tsoutsouros village. The houses are on the top of a headland separating two bays with magnificent beaches - the one almost private! - constituting a majestic scenery of virgin Crete with both sea and mountain view.
Unique place for those who seek privacy, peace and romantic mood.
The houses are fully equipped and have large shaded verandas.
Prices from € 100/ night (2people)


Petra & Fos pizzeria - cafe bar
Tsoutsouros
at 26.2km (SW)
Delicious pizza in the wood heated oven, wonderful surroundings, ice cold beer, just by the libyan sea.