Heraklion Chamber of Commerce and Industry
The Heraklion Chamber of Commerce and Industry constitutes an advisory and consultatory body for both the State and its member-enterprises. Its objective is to represent, follow up and promote industry, manufacture, trade and services aiming at the growth of the local and national economy. It houses also The European Information Center.
9 koronaiou Str., GR 71202, Heraclion Crete, Greece
PO BOX: 1154-71110
tel.: + 30 2810 229013 / fax + 30 2810 222914
e-mail: info@ebeh.gr, http://www.ebeh.gr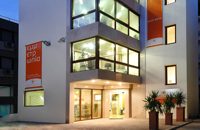 Emmetropia Mediterranean Eye Institute
The Emmetropia Mediterranean Lasik Eye Clinic, a private-sector ophthalmic surgery clinic, offers advanced vision correction in a patient-centered environment. Access to conventional and cutting-edge refractive surgery technologies such us Lasik, Lasek and more, for a wide range of vision problems, enable our physicians to optimize results by meeting each patient´s individual needs.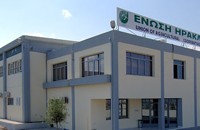 Union Of Agricultural Cooperatives Of Iraklion
Established in 1927, AGRUNION is one of the largest agricultural cooperative unions of Greece, with 167 members of 1st degree and over 47.000 members (farmers). Its range of products include olive oil, wines, vinegar and table grapes, sold into the Greek and foreign markets. They are produced in new-built factories equipped with foremost technological equipment, totally owned by AGRUNION.