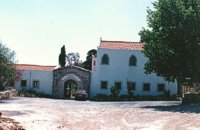 Gorgolaini Monastery
Malevizi, Iraklion
at 19.8km (S)
The monastery of Aghios Georgios the Gorgolainis (GR: Αγιος Γεώργιος Γοργολαΐνι) is located on an altitude of 400 m close to the Kato Asites village. It survived through several revolutions and wars during the Ottoman occupation.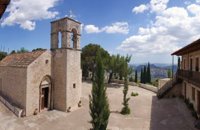 Vrontissi Monastery
This is one of Crete's most famous monasteries. It played an important role during the years of the Cretan Renaissance, both in the letters and the arts, and, during the last centuries of Venetian rule, it was known for its many scholars, artists and venerable monks.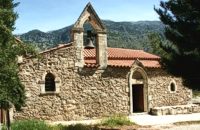 Varsamonero monastery
Voriza, South - West Iraklion
at 28.2km (S)
Close historical bonds link this monastery to that of Vrontisiou. The Varsamonerou Monastery lies in the surrounding fields of the village Voriza, 54.5 kms from Heraklion. The monastery is abandoned and, though its cells have been destroyed, its church has some of the most remarkable wall paintings in Crete.