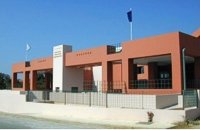 The Museum of Cretan Ethnology
Voroi, Messara, Iraklion
at 12.2km (W)
The exhibited objects in the Museum come from all over Crete. These objects show that the folk culture of Crete is characterized by an amalgam of influences in which Minoan (2000-1000 BC), Archaic (1000-500 BC) and Byzantine models prevail, especially in agriculture, stock breeding, pottery and basketry.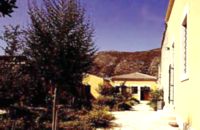 Archanes Archaeological collection
Archane, Iraklion
at 27.1km (NE)
The Archaeological Museum of Archanes opened in 1993. It occupies an area of 570 square meters and it is located at the Tzami quarter in the center of the settlement. There, for the first time in Crete, the archaeological finds from a single site are exhibited. While the exterior spaces of the building were adapted to a tasteful ensemble, in resemblance with the impressive modesty of the environment and the traditional ochre and rosy colour tonations of Archanes. The interior was thus arranged as to accommodate the most modern mode of exhibition, especially attractive for the visitor.