Crete : People & Traditions
Found 3 - Showing : 1 - 3
Default Sorting
Sorting By proximity to Matala village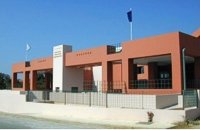 The Museum of Cretan Ethnology
Voroi, Messara, Iraklion
at 10.1km (NE)
The exhibited objects in the Museum come from all over Crete. These objects show that the folk culture of Crete is characterized by an amalgam of influences in which Minoan (2000-1000 BC), Archaic (1000-500 BC) and Byzantine models prevail, especially in agriculture, stock breeding, pottery and basketry.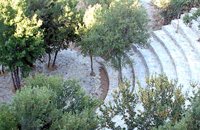 Yakinthia Festival
The artistic events, which take place every year in the first week of July at the same place called Fourni and in the Cretan village of Anogia. The poet, songwriter and singer from Anogia, who they call "Loudovikos from Anogia" wants to make the history of the young martyr, who supersedes his fear in love known to the public. And because 1.900 years have passed since the martyrdom of Yakinthos, he decided to honor the Saint of Love and sing together with him of the poetry of love.(www.yakinthia.com)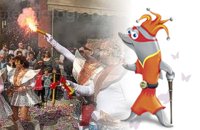 Rethymnon Carnival
Rethymnon city
at 48.2km (NW)
In winter the town of Rethymno lives in the rhythm of Carnival. Here, the grandest carnival on the island of Crete is organised. Apart from the great parade on Shrove Sunday, a large number of activities complete the framework of the Carnival festivities. The locals devotedly and cheerfully prepare for this season with creativity, they sacrifice their spare time and become young again while rejoicing and celebrating parties almost on a daily basis. More than 4,000 people have worked feverishly for months in order to present their masks and carriages on the great Carnival parade…The following day, on Shrove Monday people from the countryside play a leading part in the festivities. Unique traditions are revived in the villages and everybody is invited to participate in games, street performances and satires as for example "the kidnapping of the bride", the "Cadi", the "smudging of people". These performances in combination with good wine and the music of the lyre are a successful formula for a unique experience.
Links:
www.carnivalrethymno.com
Area of search
Show all
Regional interest (98)
Sight Seeing (55)
Geography & Nature (12)
Towns & Villages (52)
Beaches (24)
Resorts (14)
Fountains (2)
Culture (61)
History & Archaeology (37)
Minoan Crete (17)
Museums (11)
Monasteries (10)
Arts & Literature (7)
Education & Science (6)
Health (2)
People & Traditions (3)
Tourism & Leisure (6)
Hotels... (4 )
Food & Entertainment (4)
Sports & Recreation (2)