Mires is the biggest town in the Messara plain with a population of approximately 5000 people.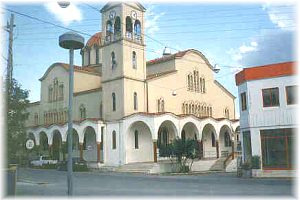 The town is located 53 km. from Iraklion , right on the north-south axis and is the administrative center of the Messara Valley.
It has a police station, magistrate's court,post office, public PTT office, medical center, and offices of most Greek major banks.
Mires is located approximately 20 Kms from the seaside resorts of Matala and Kalamaki, 15 kms from the archaeological site of Phaistos and 1 km from the Panagia Kaliviani monastery.
According to most historians Mires is a new city probably established in the middle of the 19th century. The word "mires" in Greek means lots of land. The most probable speculation is that in 1543 when the Venetians moved residents from Peloponnese, which was occupied by the Turks at that time, to Crete they gave them lots of land to cultivate. As time went by, the location of these lots made them a convenient place where residents from the surrounding villages met to trade and sell animals and foodstuffs.
Mires is still the trading center of the whole area. Since the town is fairly new,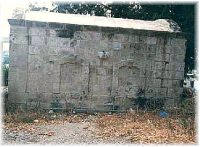 there is a very small number of relics of the past , the most notable being the venetian fountains and the only surviving old house of the city. The cultural association of the town organizes various events (dances, feasts etc) during the months of July and August in the yard of the association's building and in the main square of the town. Another event that attracts visitors is the bazaar that takes place every Saturday in the town, in which locals form all the surrounding area, sell and trade foddstuffs, animals and various handmade artifacts (clay and bronze pots and pans , etc..).
Mires is also the collecting center of most of the agricultural products of the area which are processed and sold by the
Messara Agrarian Union
.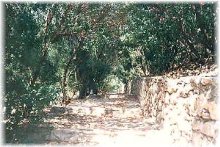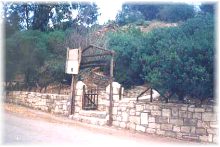 Finally there are the municipal gardens in the town where people seek refuse from the summer heat , walking through the cobblestone paths .