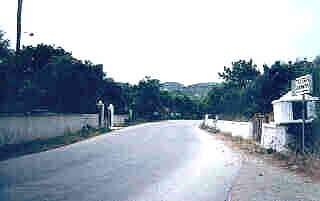 Drapanias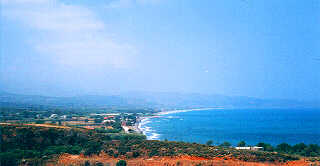 Nopigia


GR text
The village of Drapanias, built at the delta of Drapanias river, is the seat of the municipality. It is located 5 km east of Kastelli and 37km away from Hania
The municipality of Drapanias consists of the villages :

Drapanias (348)

Apano Drapanias (42)

Kokino Metohi (57)

Nopigia (71)

The village of Nopigia is a small coastal community of the municipality of Drapanias 9km away from Kastelli. Only a few houses, with rooms for rent offered in some of them..
According to the legends this is were the ancient city of Mithymna was but there is nothing to prove it. West of the village is the Saint George church built on the ruins of a roman temple. Two hundred meters from the main road of the village, on the way to the beach , is a cave called Rizospilios with an underwater river in it.
Here is the cross road to Faleliana, Roka, Perivolakia,, Sfakopigado, Malathiros, Sassalos.