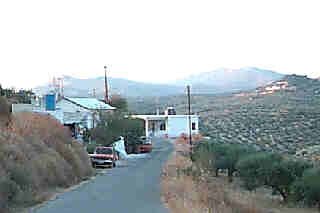 Faleliana


GR text
The village of Faleliana is located 11km east of kastelli Kissamou, 37.4 km away from Hania on the road to Koleni- Faleliana, at an altitude of 100 m. a.s.l and has 24 permanent residents.
It is the seat of the municipality which includes the villages:

Faleliana (24)

Koleni (97)

Kotsiana (113)

Liridiana (25)

The name of the village was probably in the past Faleniana, form the Italian word "falegname"=carpenter.
A part of a roman building, was unearthed in 1961.