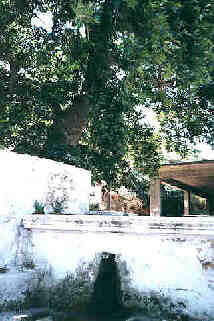 Platanos is the principal village of the area, and it is located 10 km from Kissamos.
It is a modern, spacious village, with approximately 1000 inhabidants, that are mainly occupied with green houses, olives and tourism.

The name of the village (Platanos means planetree) is most representative as the village has plenty of trees and flowers due to the aboundance of water resources.
The village offers many facilities, a doctor's office, gas stations, many shops, rooms for rent and taverns.
Platanos compines the traditional life with the elder drinking coffee in the traditional cafes, with the modern life, and it is continously growing the last years.
Many of the inhabidants today have moved to Falassarna and the beach of Agios Konstantinos due to the growth of tourism to these places.