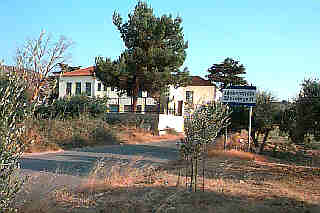 Sfakopigadi


GR text
The village of Sfakopigadi is located east of kastelli Kissamou, 44.2 km away from Hania on the road to Koleni- Sfakopigadi, at an altitude of 280 m. a.s.l and has 85 permanent residents.
It is the seat of the municipality which includes the villages:

Sfakopigadi (85)

Armenohori (39)

Trialonia (52)

The village is mentioned by Fr. Barozzi since 1577.