Found 2 - Showing : 1 - 2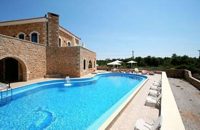 Liberta Villas for Rent
Paleloni, Apokoronas
5km away from the village of Vámos. LIBERTA VILLAS in its final form will be an autonomous small settlement comprising 12 villas, a tavern-bar with a large swimming pool, a Jacuzzi, a fountain, a mini market, and sports facilities. All villas are traditionally stone made and are integrated harmoniously with the surrounding landscape. Four two-storied villas are available at present: one two-room villa,
and one three-room villa featuring a private pool. The swimming pool next to the tavern, the Jacuzzi, as well as state-of-the art sanitary facilities for disabled guests are also now available. All villas are equipped with independent air-conditioning.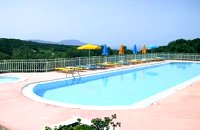 Calamon apartments
Episkopi, Rethimno
CALAMON apartments is a complex of high quality apartments and studios, located 1 km away from the village of Episkopi, 6km from Georgioupolis, 14 km from Rethymno and only 700m from the wonderful beach of Petre. Surrounded by flowery gardens, it commands spectacular views to the sea and the mainland. The complex features 7 apartments and 7 studios, in two separate buildings, all fully equipped and decorated with excellent taste and care. All apartments and studios have private balcony or terrace. Calamon has a large swimming pool and one smaller for children. There is also a restaurant - bar for your breakfast, meals and snacks.


Area of search
Show all
Regional interest (11)
Sight Seeing (3)
Geography & Nature (2)
Towns & Villages (9)
Beaches (3)
Resorts (4)
Culture (3)
History & Archaeology (1)
Museums (1)
People & Traditions (1)
Tourism & Leisure (2)
Hotels... (2 )