Crete : History & Archaeology
Found 3 - Showing : 1 - 3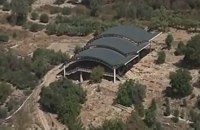 Eleftherna (Ancient)
Mylopotamos, Rethymno
Eleftherna (Eleutherna GR: Ελεύθερνα) is located on the foothills of Mount Psiloritis, in the heartland of Crete, 25 km. southeastern of Rethymnon. It was inhabited continuously from the Sub-Neolithic period (4th millennium BC) down to the 12th cent. AD and its rich history is now summarized by five hundred selected artifacts unearthed from houses, shrines, public buildings and tombs.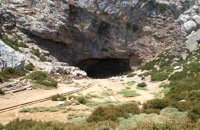 Ideon Cave
Psiloritis Mountain
At 1538m above sea level, 20 km. south of the traditional town of Anogia , on the plateau of Nida, of Mountain Psiloritis, lies this sacred cave, where according to mythology, Rhea, Zeus' mother, hid the new born Zeus in this cave in order to protect him from his father Kronos (Saturn), who was in the habit of swallowing his children because he feared they might deprive him of his power. Hidden in that cave Zeus grew up being fed with the milk of the goat Amalthia, while the 'Kourites" covered the child's crying through banging their copper shields.
Image Library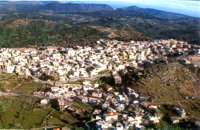 Anogeia
Milopotamos, Rethymno
Anogia is a mountain town with 2500 permanent residents and is 55 km away from Rethymnon and 36 km from Iraklion. The name Anogia, means "high place - Ano Gi", is connected with the location that is built, in altitude of 700 m. Hospitable and pleasant residents have to tell a lot of old stories that have marked the tradition and the culture of the village. Anogia is a well-known village historically for its resident's resistance to the conquerors, Turkish and Germans.
Image Library
Area of search
Show all
Regional interest (9)
Sight Seeing (3)
Geography & Nature (2)
Towns & Villages (5)
Beaches (2)
Resorts (2)
Culture (3)
History & Archaeology (3)
Minoan Crete (2)
Museums (1)
Arts & Literature (2)
Education & Science (1)
People & Traditions (1)