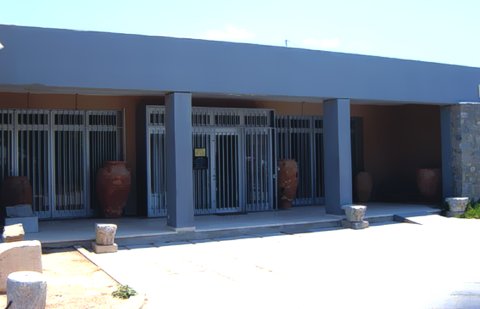 The
Archaeological Museum
of Sitia is located on the beginning of the road leading from Sitia to Ierapetra. The Museum was inaugurated and begun its operation in 1984. It includes exhibits that cover a period of 4000 years, from 3500 BC to 500 AD.
The exhibition is divided into four sections, with explanatory notes and maps of the excavation sites, on the beginning of each one.
The first section contains shells from the neolithic cave of Zakros and some neolithic stone axes from various places of the prefecture. There are also some Early Minoan vases from the cemetery of Agia Fotia.
The second section contains findings of the Minoan times, the most important being those of the Minoan Palace and a house in Kato Zakros. One of the oldest wine presses ever constructed is also on display there, proof that wine making in Crete goes back to the dawn of civilization on the island. More important however, are the clay tablets with texts (still undeciphered) in Linear A.
The third section contains findings dated to the Geometric period. These include clay figurines found in Sitia itself, jewellery from the excavation at the tomb in Lithina and vases and pithoi from the same period.
The findings on display on the fourth section span the Hellenistic and Roman periods.These include showcases with the findings from the Hellenistic city of Xerokampos Ziros (vases, pithoi, ana thematic idols). A large number of coins are also displayed in this section, from the mints in Rhodes, Kalymnos and other Greek islands, proof of the close contact between the city and Dodecanese.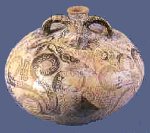 Marine style decorated jar from the islet of Psira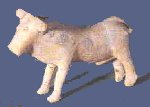 Bull shaped rhyton (ritual vessel) from the excavations at Mochos

A decorated amphora from the palace of Zakros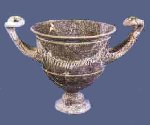 Kantharos-a polished black clay pot from Xerokambos
Ivory Statue >>
A statue - 50 cm tall, from Neopalatial period - found at Roussolakkos near Palekastro, in three parts. It is made of hippopotamus ivory (probably imported from Egypt). Its head is carved from serpentine, the eyes made of rock crystal, its internal bowels made from wood, and its clothes consisted of gold leaf.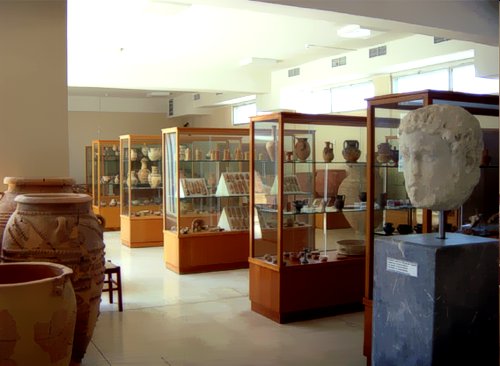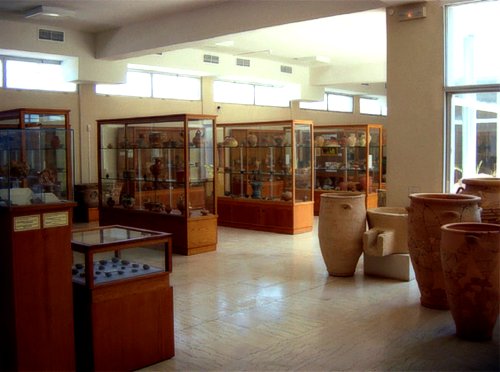 Useful Information
Official Unit: 24th Ephorate of Prehistoric and Classical Antiquities
Telephone : +30 28430 23917
E-Mail : protocol@kdepka.culture.gr
Tickets : Full: €2, Reduced: €1
More...