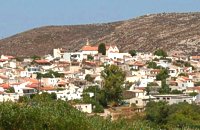 The village of Smári (GR: Σμάρι) is a traditional Cretan village, only 10 km away from Kasteli and has 375 inhabitants.
In it you will find beautiful old stone houses that have been restored, picturesque little alleys, ruins of older buildings and pottery workshops where you can purchase copies of Byzantine and Minoan ceramics.
There are also some interesting churches with wonderful frescoes like the one dedicated to Sotir Christos, the Koimisi tis Panagias and Agios Giorgos.
The earliest reference to the village of Smari dates back to 1375.
There is a lively Cretan feast on July 20th in honour of Profitis Ilias, with much rejoicing, singing and dancing.