Kostis Giamboudakis
(- 1866)
Cretan freedom fighter
Born in
Adele
village in the prefecture of Rethymnon, Kostis Yiamboudakis was the hero who ignited a fire in the gunpowder storage room of the
Arkadi Monastery
in November 1966 and won glory for himself and the island of Crete. He was a simple villager with a big heart and great love for freedom.
When the revolution of 1866 against the Turks broke out, he moved his family to the village of Meronas in the prefecture of Amari to secure their safety and then left for the monastery of Arkadi.
Bidding his family good buy he said ...
"Farewell for ever. I will go to Arkadi and I will fight to death. I will never surrender to the Turks"
... and then he left for Arkadi where glory and immortality awaited him.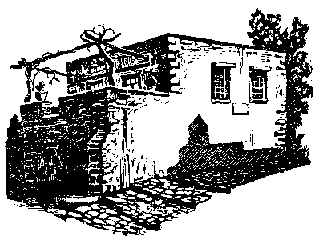 The house of Kostis Giamboudakis in Adele