Artemis Studios are located within walking distance of the village of Plakias on the southern coast, in the Province of Rethymno. The Studios are in a convenient distance from the beach which is about a ten minute walk down a track or easily accessible by car. They stand back far enough from the sea, however, to give a superb view of the bay and its surrounding mountains.
The six Studios, set amongst gardens and olive trees, are family-owned.
Manoli and his wife Maria handle bookings.
Artemis attends to the day-to-day needs of guests in the Studios, and will be happy to provide you with fresh eggs, vegetables, olive oil and other produce. The Studios have been open for many years and many guests return, for the warm welcome and peaceful setting.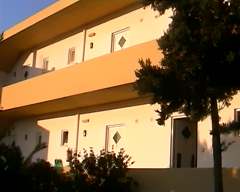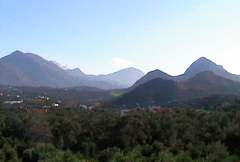 There are six studios. Each one is a large, airy room measuring about 35 square metres with its own private balcony to the front of the building. This looks out across the front garden towards the beautiful bay. It is an ideal place for sunbathing and for enjoying the spectacular sunsets. From the entrance doors of the studios, at the back of the building, there is a panoramic view across the olive trees and adjacent fields to the distant hills and mountains.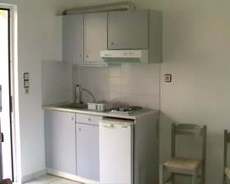 CONTACT:
ARTEMIS STUDIOS
Plakias, Rethymno, Crete