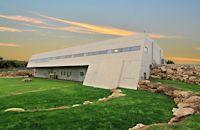 Eleftherna Museum
Mylopotamos, Rethymno
The " Museum of ancient Eleutherna - Homer in Crete" , was created to accommodate the results of the excavations carried out for thirty years in the ancient city of Eleutherna (Eleftherna GR: Ελεύθερνα). It is a modern building approximately 1,800 sq.m. which together with the surrounding area occupies 3 acres and remotely resembles ark that emerges from the earth, gazing Ida (Psiloritis).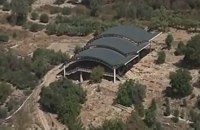 Eleftherna (Ancient)
Mylopotamos, Rethymno
Eleftherna (Eleutherna GR: Ελεύθερνα) is located on the foothills of Mount Psiloritis, in the heartland of Crete, 25 km. southeastern of Rethymnon. It was inhabited continuously from the Sub-Neolithic period (4th millennium BC) down to the 12th cent. AD and its rich history is now summarized by five hundred selected artifacts unearthed from houses, shrines, public buildings and tombs.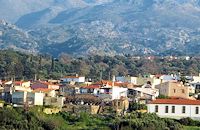 Margarites town
Mylopotamos, Rethymno
Margarites (GR: Μαργαρίτες) with 300 inhabitants, is located 27 kilometers from Rethymnon at 300 m above sea level near the amcient town of Eleftherna. Margarites, is a village with Venetian roots, mentioned by sixteenth-century travellers. In the nineteenth century, Margarites was a flourishing town, whose centuries-old ceramic tradition began at least as early as the Ottoman period. Margarites is undoubtedly the most important pottery centre in western Crete.