The Museum of ancient Eleutherna -
Homer in Crete
, the
first archaeological site museum in Crete
, although smaller in size, are similar to those of Olympia, Delphi and Vergina.
The originality of this museum is that the objects of the permanent exhibition will be updated periodically with new and older finds excavated so that the public interest is continuous and relates to the discovery and expansion of the excavation work on the site.
The exhibition will be accompanied by original and modern audiovisual exhibits.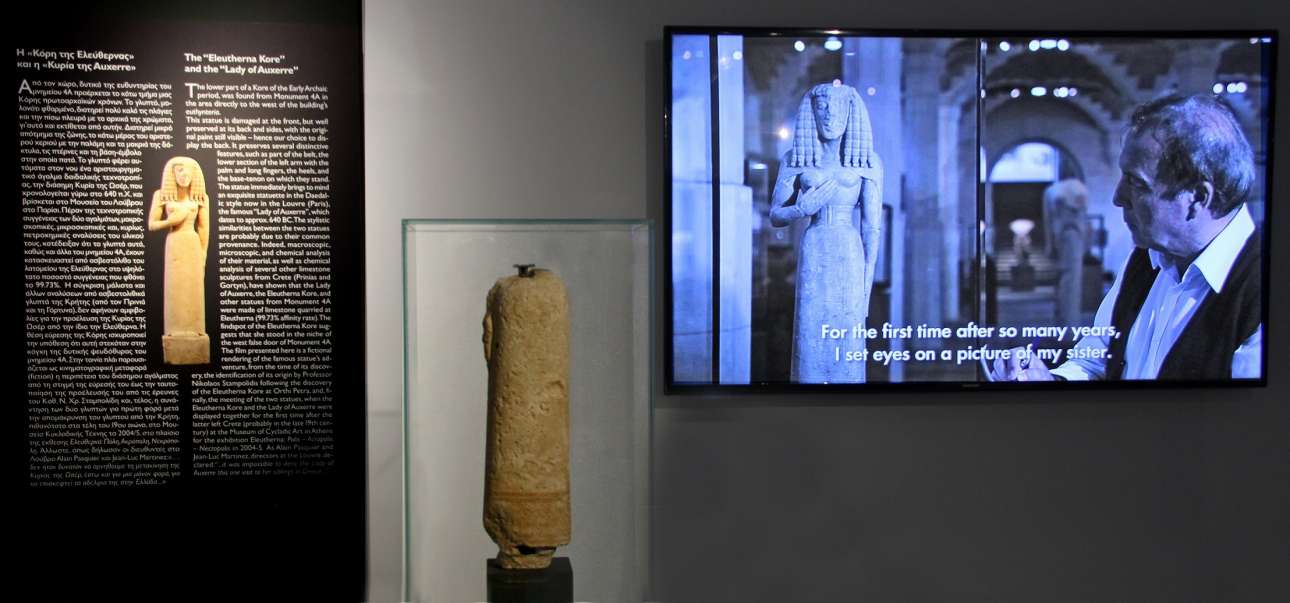 The screen next to this display case shows a fictional rendering of the famous statue's adventure from the moment of its discovery to the identification of its provenance by Professor N. Chr. Stampolidis. The two statues, the Eleutherna Kore and the Lady of Auxerre, were reunited for the first time since the latter was removed from Crete, probably in the late nineteenth century, at the Museum of Cycladic Art in Athens in 2004-5 for the exhibition Eleutherna: Polis, Acropolis, Necropolis.
To the right of the museum's entrance, a topographical map introduces the visitor to the archaeological site of Eleutherna, whereas texts present the area's history and excavations.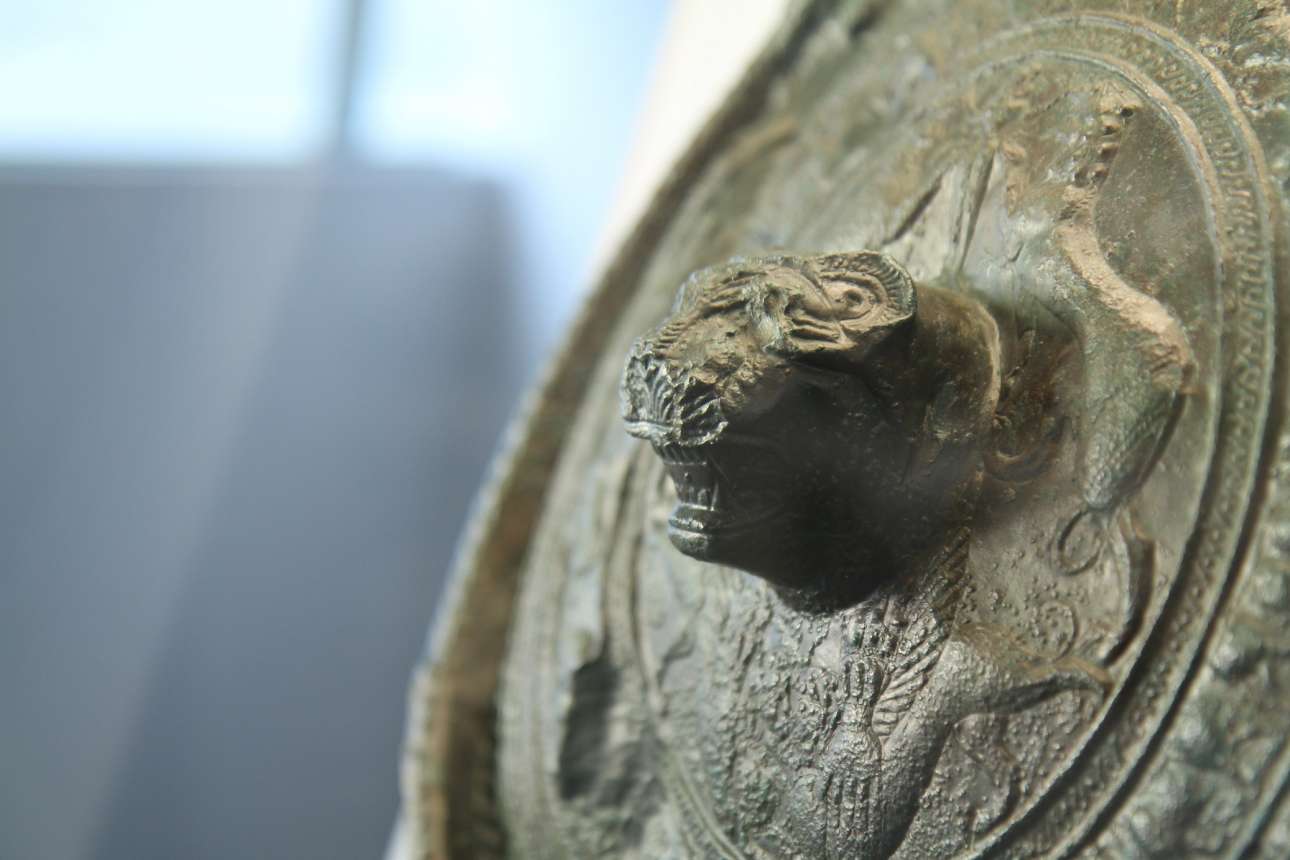 Standing before the entrance is the museum's emblematic piece: a bronze shield from the Tomb of the Warriors dating to 830/20-730/20 BC. This shield belongs to a type known through several examples from the pan-Cretan sanctuary of the Idaion Andron and other sites (hence the name 'Idaion Andron shield'), but is the only example from a well-stratified context.
​One of the earliest objects of this kind, it is also one of the finest specimens of early Cretan art at the dawn of Greek civilization, related in one way or another to North Syria and Urartu. Next to the shield are modern casts for educational purposes and for those visitors who wish to explore it through touch.
CONTACT – INFORMATION
Open from Tuesday till Sunday, 8:00 -15:00. Ticket: 2 Euro
From April 1st:
Open from Tuesday till Sunday, 10:00-18-00.
Ticket: 4 Euro, 2 Euro (reduced price)
Museum of Ancient Eleutherna
Eleutherna, Mylopotamos
Rethymno, GR–74052 

Tel. and fax: 28340 92501
museum@mae.com.gr
External Links:
MUSEUM OF ANCIENT ELEUTHERNA (www.mae.com.gr)