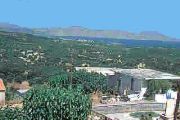 View from Episkopi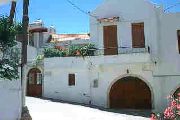 Traditional house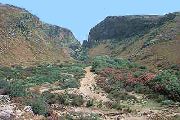 Petre: The gorge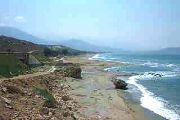 Petre: The beach
Episkopi
(GR: Επισκοπή )is a small town of the prefecture and county of Rethimno. It is located at the old national road of Rethimno - Hania, 22.5 km away from the city of Rethimno.
The town is built at 120 m a.s.l. overlooking the northern coast of Crete, and the green and fertile valley of Mousselas river.
Until 2010 it was the seat of the municipality of Lappeon and since january 2011 it belongs to the Municipality of Rethymnon.
Episkopi is the administrative and commercial center of the area, providing quite a few facilities.
The main occupation of its 900 inhabitants is agriculture, producing mainly olive oil.
The name
Episcopi
means bishopric, and is common to many villages in Crete, that used to house in the past the bishop's offices.
The religious past of the area is obvious now to the visitor, as there are everywhere churches, some of them with remarkable frescoes.
The village of Episkopi is fairly old, and is mentioned at the archives having 446 inhabitants before 1583.
Due to its geographical location, between Apokoronas and Rethimno, it used to be in the past and especially during the turkish occupation, the theatre of numerous battles.
Episkopi is accessible by regular bus transportation from the city of Rethimnon.
By car it is more convenient to follow the new national road, until the beach of Petre and then turn to the south - Total distance ~17km.