---
This page is sponsored by the
Municipality of Gerani
.
Loutraki
---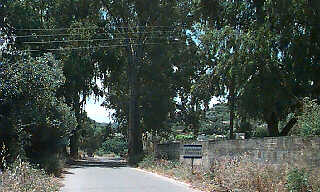 Arriving at Loutraki
Loutraki is located 17 km away from Hania and 2km from Gerani at 70m a.s.l. with 150 permanent residents and is part of the municipality of Gerani. It is mentioned at the censusws since 1577.
Manoliopoulo
---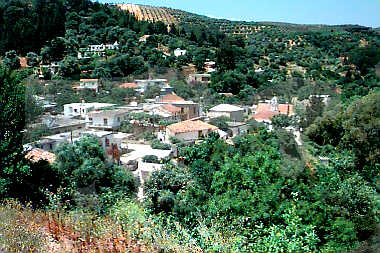 20 km west of Hania at 120m a.s.l. Maniliopoulo is a picturesque village built among huge trees. It is the seat of the municipality of the same name and is firts mentioned at the egyptian census in 1834.
Vrisses
---

The centarl square of Vrisses with
the church of Agios Nikolaos
Vrisses a village located 16km from Hania, 4 km from the central road Hania Kissamos to the left. Seat of the municipality of Vrisses is mentioned since 1577.